I just finished a delightful summer book called A Lowcountry Wedding by Mary Alice Monroe. It was the fourth book in a series I have enjoyed over the past couple of summers, and the finale was just as entertaining and satisfying as the first three novels! As in the first three, the story is set on picturesque Sullivan's Island in South Carolina. There the characters I have come to know and love continue their journey, (and as the title implies, it's time for a wedding or two!) If you are looking for your next book to read by the beach, I would highly recommend this one. 🙂
Inspired by the story, I made a Southern celebration dinner! I made three of the recipes included in the back of the novel. We had pickled shrimp as an appetizer, and a chicken and shrimp gumbo for the main course. I paired dinner with a cocktail called A Lowcountry Wedding, which combined sparkling wine with peach moonshine made by Firefly Distillery in South Carolina. All three recipes were quite delicious, but I think my favorite was the pickled shrimp. It is a light and easy appetizer that is perfect for summer entertaining. I'll definitely keep this recipe on hand for future cocktail parties and celebrations.
Pickled Shrimp
Based on a recipe from A Lowcountry Wedding
1 1/2 quarts water
2 tablespoons Old Bay Seasoning
1 1/2 pounds large, wild-caught shrimp, peeled, deveined
4 tender inner stalks of celery, cut into thin 2-inch strips
1/2 medium sweet onion, such as Vidalia or Walla Walla, thinly sliced
2 ounces jarred sliced pimento, drained
1 1/2 tablespoons capers, drained and rinsed
2 tablespoons fresh dill, minced, plus a couple of sprigs for garnish
3/4 cup light olive oil
1/4 cup plus 2 tablespoons apple cider vinegar
1/4 teaspoon Dijon mustard
1/2 teaspoon kosher salt
1/8 teaspoon freshly ground black pepper
In a large pot, bring the water and the Old Bay to a boil. Stir in the shrimp, cover, and remove from the heat. Let the covered pot sit for about 5 minutes, or until the shrimp are cooked through. Drain the shrimp, but do not rinse.
In a large bowl, mix the shrimp, celery, onion, pimento, capers, and minced dill. In a separate bowl, whisk together the oil, vinegar, mustard, salt, and pepper. Pour the oil mixture over the shrimp mixture and toss to coat.
Cover and refrigerate overnight.
Before serving, drain the excess liquid and garnish with sprigs of dill.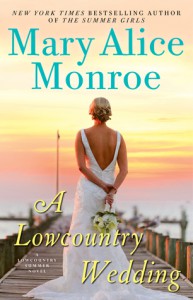 http://nooncafe.com/wp-content/uploads/2015/07/NoonCafe-Logo-with-full-shadow.21.png
0
0
Laura
http://nooncafe.com/wp-content/uploads/2015/07/NoonCafe-Logo-with-full-shadow.21.png
Laura
2016-06-28 21:29:48
2016-07-01 21:30:41
A Lowcountry Wedding ~ Pickled Shrimp