I just finished a lovely summery novel called A Week at the Lake by Wendy Wax. The story transported me to Lake George in New York, which is now on my list of places I would love to visit! But in the meantime, I feel like I just got back from a virtual trip at the lake without leaving home. The fictional characters visited real places around Lake George including the Sagamore Resort and the Inn at Erlowest, and I tagged along with them in my imagination.
When I'm reading a good book that captivates me, I almost always start thinking about recipes that pair well with the storyline. 🙂 One of the characters in A Week at the Lake has an important dinner at the Erlowest, so I decided to look at the menu from their restaurant and make something based on one of the dishes. I chose to make a maple and star anise crème brûlée from the dessert menu.
I based my recipe on a lightened crème brûlée I made several years ago. I just played around with the recipe to make it a maple and star anise flavor rather than the original orange flavor.
Maple and Star Anise Crème Brûlée
Serves 2
8 ounces 2% milk
4 pods of star anise
2 ½ tablespoons maple syrup
3 egg yolks
1/2 teaspoon vanilla extract
2 tablespoons granulated sugar for the top
Combine the milk, anise, and maple syrup in a saucepan with a heavy bottom. Heat until it almost comes to a boil. Refrigerate the mixture overnight in an airtight container.
The next day, preheat your oven to 325 degrees.
Strain the milk mixture to remove the anise pods. Add the egg yolks and vanilla extract, and whisk until well combined.
Pour the custard mixture into 2 4-ounce ramekins. (A little trick for getting rid of any little bubbles on top is to take your kitchen torch and lightly torch them. They will easily pop. The final result looks better without bubbles.) Place the ramekins in a baking dish. Heat some water until almost boiling, and pour the water carefully around the ramekins until it reaches about half way up the sides. (Make sure none of the water gets inside of the custard.)
Bake the custards for 45 minutes, or until set, but with a slight jiggle in the middle when they are tapped.
Cool in the refrigerator at least 2 hours before serving, or overnight.
Right before serving, dust a tablespoon of sugar evenly over the top of each custard. Take a kitchen torch to the sugar until it is caramelized evenly.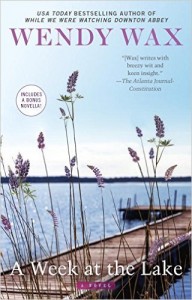 http://nooncafe.com/wp-content/uploads/2015/07/NoonCafe-Logo-with-full-shadow.21.png
0
0
Laura
http://nooncafe.com/wp-content/uploads/2015/07/NoonCafe-Logo-with-full-shadow.21.png
Laura
2015-08-08 21:20:28
2015-08-14 13:38:40
A Week at the Lake ~ Maple and Star Anise Crème Brûlée