I can't put down the new book by Sarah Jio called The Bungalow. I would highly recommend it if you are looking for your next summery book to read at the beach (as long as you don't have anything else on your calendar to do, since it is a page-turner! ;)) The story starts in Seattle in the 1940s, but it quickly moves to Bora Bora. I feel as if I am on a trip to that part of the world when I open the pages!
The story inspired me to research dishes from French Polynesia, and I stumbled upon one called Poisson Cru, which means "raw fish" in French. The way I like to travel (virtually or in reality) is to make and sample foods from different places. Since I can't make it to Bora Bora this week, this is something I could enjoy in my own back yard in Seattle with the tiki torches burning. 🙂 I think a mai tai would be the perfect accompaniment!
Poisson Cru
From Epicurious.com
(6 appetizers or 4 entrees)
1 pound very fresh high-grade ahi tuna, diced in neat 1/2-inch cubes
1/2 cup fresh lime juice
1/2 cup coconut milk (I used light coconut milk)
1/2 cup diced peeled and seeded cucumber
4 to 5 scallions, green and white portions, split lengthwise and minced
1 fresh hot small green or red chile, seeded and minced, optional
Several tablespoons shredded coconut, optional
3/4 teaspoon salt, or more to taste
Freshly ground pepper
1 medium tomato, seeded and squeezed to eliminate liquid, diced
Combine in a medium bowl the tuna, lime juice, coconut milk, cucumber, scallions, optional chile and coconut, salt, and pepper. Refrigerate 30 minutes to 1 hour. Mix in the tomato and serve right away.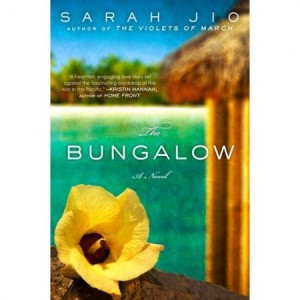 http://nooncafe.com/wp-content/uploads/2015/07/NoonCafe-Logo-with-full-shadow.21.png
0
0
Laura
http://nooncafe.com/wp-content/uploads/2015/07/NoonCafe-Logo-with-full-shadow.21.png
Laura
2012-07-02 18:34:59
2015-07-19 13:47:03
The Bungalow ~ Poisson Cru